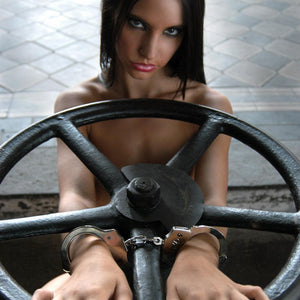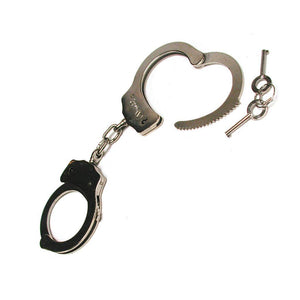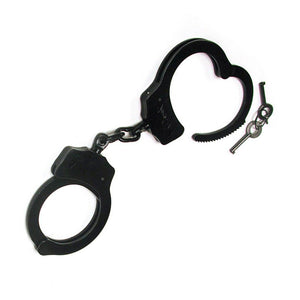 For those who are particularly serious about handcuffs, these are high-quality police issue, silver-colored handcuffs. They are fully double-locking to prevent slips and come with two keys.
Product Details:
• The largest width is 8 inches.
• The smallest width is 5 and 1/2 inches. 
• Double Lock Handcuffs are available in both Silver and Black.
• This item contains Nickel.
SKU: A290 (Black)
SKU: A289 (Silver)