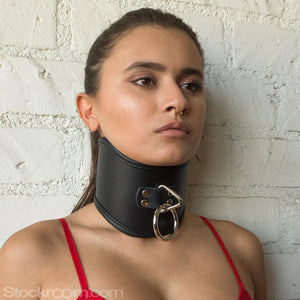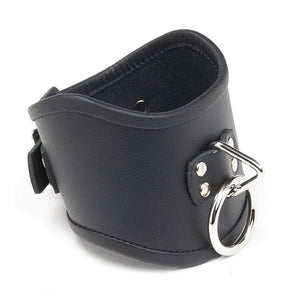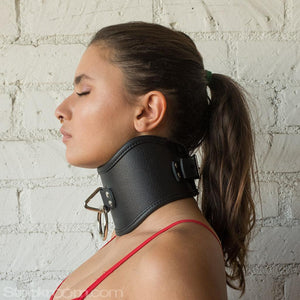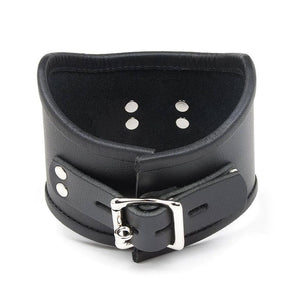 This Tall Curved Posture Collar makes slouching impossible. The curve provides some room for the wearer's jawline, as opposed to the Straight Edge collars which compel the wearer to keep their chin up and head back.
This Stockroom creation is made of thick, rigid leather which won't crease. It has a D-ring in the front for a leash. It is closed by means of a locking buckle at the back. We are confident that you won't find a better price on a comparable collar.
Note: this collar is 4" tall, and will fit best on people with longer necks.
Also available: Ringless version
Product Details:
• Small - Tall Curved Posture Collar - fits 13 - 15 neck
• Medium - Tall Curved Posture Collar - fits 15 - 17" neck
• Large - Tall Curved Posture Collar - fits 17 - 19" neck
Note: This item is produced in-house by our leather team in Los Angeles. In-house items display as "In Stock," and in a majority of cases we do have current stock on hand, but if not, the items will be made to order for you, and our customer service team will notify you promptly regarding any anticipated wait (usually just a few days). You will have the option to cancel if you do not wish to wait. If other items in your order are available immediately, the order may be sent in multiple parts.