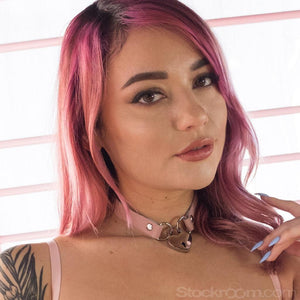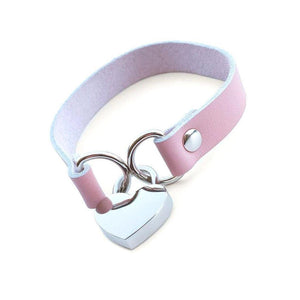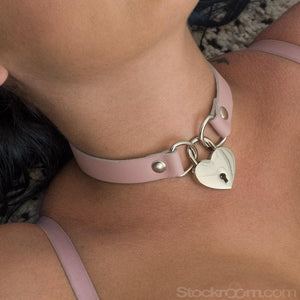 Once the heart lock closes, they're yours. Show your baby doll you care by locking them in our new Stupid Cute Heart Lock Choker! This beautiful lightweight, baby pink leather comes with a heart-shaped padlock to lock in place.
To put on, simply unlock the heart padlock with one of the included keys, wrap the choker around the neck and then lock it shut with the heart padlock.
Designed and handcrafted in our legendary Los Angeles workshop for the highest quality. Match with our other Stupid Cute leather restraints for a complete set!
Ideal for...Bondage Play, DD/lg, BDSM, Slaves, submissives, Everyday-wear, and BDSM Fashion.
Product Details:
• Available in 5 sizes: S, M, L, XL & XXL
• Small: (fits neck 12.5in/32cm)
• Medium: (fits neck 13.5in/34.3cm)
• Large: (fits neck 14.5in/37cm)
• XL: (fits neck 15.5in/39.4cm)
• XXL: (fits neck 16.5in/42cm)
• Made with high-quality leather & nickel-plated hardware
Note: This item is produced in-house by our leather team in Los Angeles. In-house items display as "In Stock," and in a majority of cases we do have current stock on hand, but if not, the items will be made to order for you, and our customer service team will notify you promptly regarding any anticipated wait (usually just a few days). You will have the option to cancel if you do not wish to wait. If other items in your order are available immediately, the order may be sent in multiple parts.