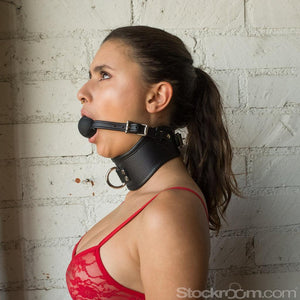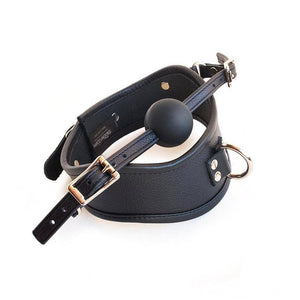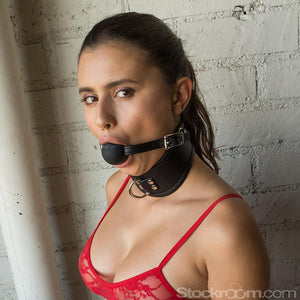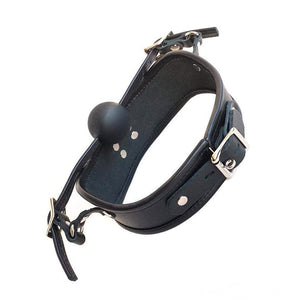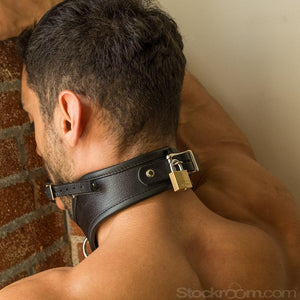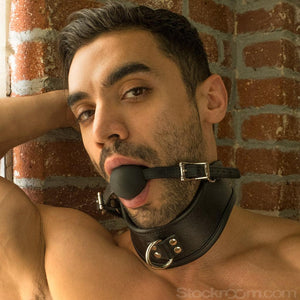 Any submissive can hold their head high in dignified silence while you adorn them with this beautiful leather posture collar. The black silicone ball gag attached to the bondage collar provides the perfect finishing touch when you secure it firmly in their mouth, ensuring both poise and silence.
Handmade by Stockroom's designers in our Los Angeles workshop, this collar elegantly brings together comfort and control. The curved neckline cradles the jawline without causing abrasions or chafing, while the rigid leather holds their neck in just the right position. Likewise, the silicone ball gag is kind to their teeth while keeping them silent as they await the chance to serve.
Ideal for… submissives, submissive training, slave training, gag fetish, bondage play, BDSM.
Product Details:
• Small Short Curved Posture Collar - fits 12.5 - 14.5" neck (32-37cm)
• Medium Short Curved Posture Collar - fits 14 - 16.5" neck (36-42cm)
• Large Short Curved Posture Collar - fits 16.5 - 19.5" neck (42-50cm)
• 1 5/8" Black Silicone Ball, Matte Finish
SKU: J746S (Small)
SKU: J746M (Medium)
SKU: J746L (Large)
Note: This item is produced in-house by our leather team in Los Angeles. In-house items display as "In Stock," and in a majority of cases we do have current stock on hand, but if not, the items will be made to order for you, and our customer service team will notify you promptly regarding any anticipated wait (usually just a few days). You will have the option to cancel if you do not wish to wait. If other items in your order are available immediately, the order may be sent in multiple parts.