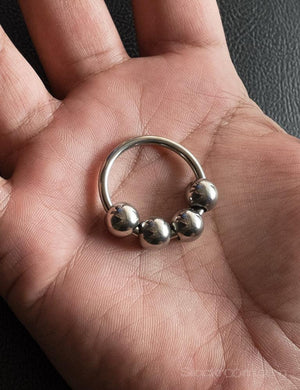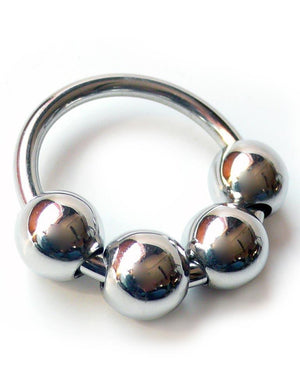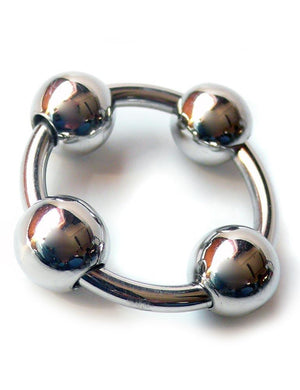 This ring is meant to be worn around the ridge just beneath the head of your cock to increase stimulation by applying pressure to the glans of the penis. Four spherical steel beads adorn the ring, three of them sliding freely, with one set in place at the seam where the two ends of the ring meet.The four beads stimulate the glans while accentuating the head, like tiny gleaming satellites orbiting a bright and shining star.
Safety Care and Usage:
Wash before and after each use with a mild antibacterial soap and warm water.
Product Details:
• Inner Diameter: 0.97in/25mm
• Bead Diameter: 0.4in/10mm