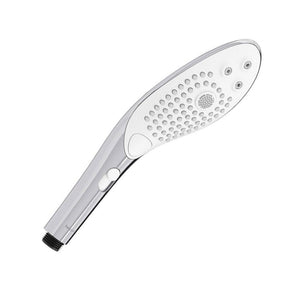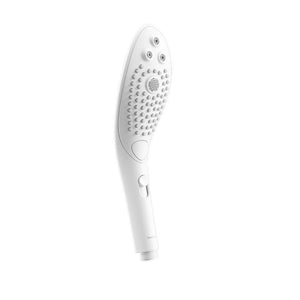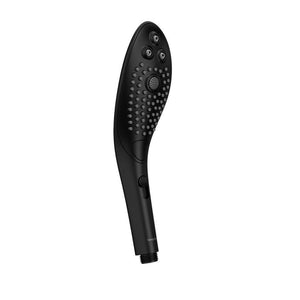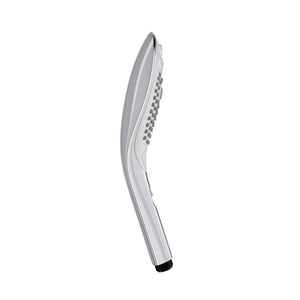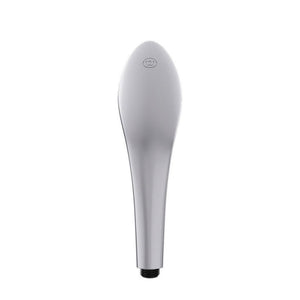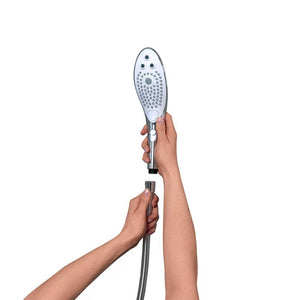 A lot of us first learned about masturbation in the shower; redirecting the shower head down there absolutely feels good. The only problem is that shower makers rarely factor that into their designs.
Until now. Womanizer's Wave is a handheld shower head made with the intention of letting you get dirty while you get clean. Take a standard shower under the PowderRain setting, use PleasureWhirl to warm yourself up with a sensual massage, or crank up the clitoral stimulation with PleasureJet. An intensity slider on the side of the unit lets you adjust the water pressure as needed.
Ideal for...female masturbation, external stimulation, couple's play, clitoral stimulation, sex enhancement.
Product Details:
• Available Colors: Chrome, White & Black
• Dimensions: 3.46in x 2.87in x 1.06in (8.8cm x 7.3cm x 2.7cm)
• Weight: 191 g (approximately 0.42 lbs)
• 3 Water jet settings 
• Easy to clean; Use warm water and trusted toy cleaner (such as KinkLab's) or antibacterial soap
• 5-year manufacturer's warranty
• Made of ABS Plastic
Shipping Notes:
This will be drop shipped directly from the manufacturer, separately from other items (please allow 3-5 days). Certain international orders are not available, please contact our Customer Service to inquire. Express shipping is not available for this item.