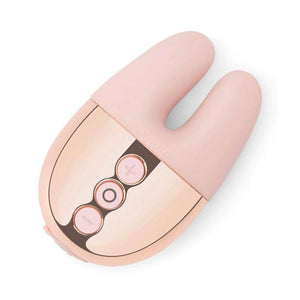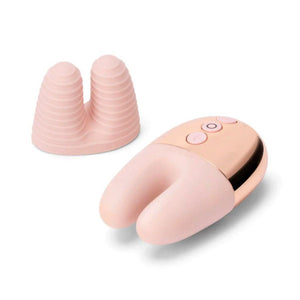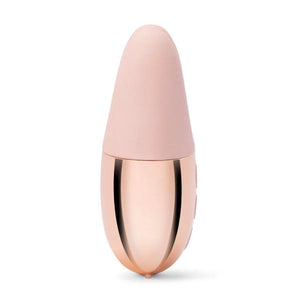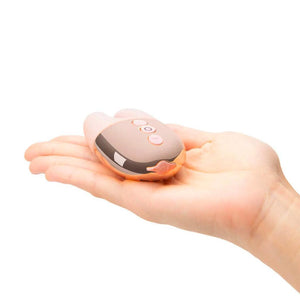 Compact and versatile, the Le Wand Chrome Double Vibe puts a lot of orgasmic power in one hand. The twin vibrating ears are solid enough to apply pressure where you need it, but flexible enough that you can pinch them together for a more snug grip on the clit, nipple, or whatever other tender spot you want to pleasure. The package also includes a textured sleeve for when you want to ramp up the sensations just a bit.
Of course, the Double Vibe is built for moisture, but as well as making you wet Down There, it's an excellent companion for the shower or the bath. Climb in, turn it on, and get dirty while you clean up.
Product Details:
• Full Length: 3.34 in (8.48cm)
• Diameter: 2.16 in (5.48cm)
• Weight: 138 g (approx. 4.86oz)
• Color: Rose Gold
• Lasts about 1 hour on a full charge
• 15 vibration modes with 6 intensity levels
• IPX7 water-resistance rating (Can be submerged in 1 meter of water for up to 30 minutes.)
• Rechargeable
• Materials: Body-safe metal and silicone
Shipping Notes:
This will be drop shipped directly from the manufacturer, separately from other items (please allow 3-5 days). Certain international orders are not available, please contact our Customer Service to inquire. Express shipping is not available for this item.