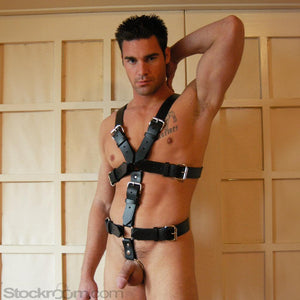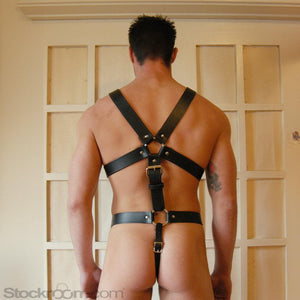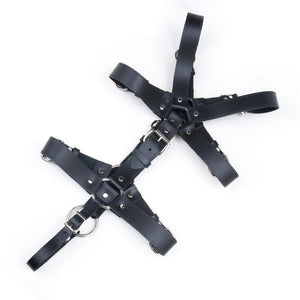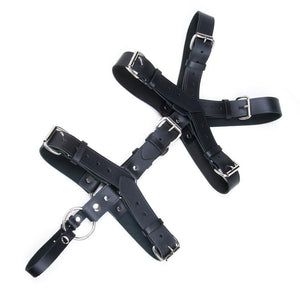 This highly adjustable body harness features 8 buckles, 4 O-Rings, and a built-in cock ring. It wraps your torso in 1½" wide leather straps. The bold, masculine style gives you a fit that is snug, sensual, and exciting.
The cock ring that ships with this harness a 2" ring, which allows plenty of room for a comfortable fit. The cock ring attaches with snaps, allowing it to be removed and replaced with another size or style according to your tastes.
Replacement rings are sold separately.
Product Details:
• Small/Medium
Chest: 34" to 37" adjusts to 37" - 40"
Waist: 30" to 32" adjusts to 32" - 35"
Hip: 35" to 37" adjusts to 37" - 40"

• Large/X-Large
Chest: 40" to 44" adjusts to 44" - 48"
Waist: 35" to 39" adjusts to 39" - 43"
Hip: 40" to 44" adjusts to 44" - 48"
Note: This item is produced in-house by our leather team in Los Angeles. In-house items display as "In Stock," and in a majority of cases we do have current stock on hand, but if not, the items will be made to order for you, and our customer service team will notify you promptly regarding any anticipated wait (usually just a few days). You will have the option to cancel if you do not wish to wait. If other items in your order are available immediately, the order may be sent in multiple parts.