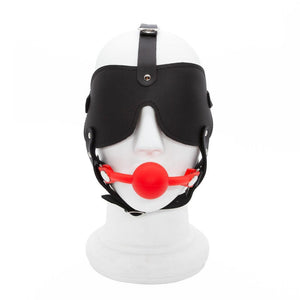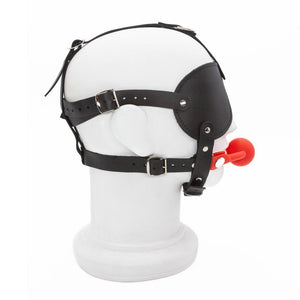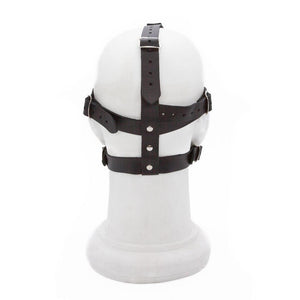 The Ball Gag and Blindfold Harness is a black leather, buckling head harness that includes a blindfold and an adjustable red silicone ball gag.
Your plaything will see no evil and speak no evil when strapped into this ball gag and blindfold head harness. Soft leather blindfold and 1.5" silicone ball gag.
The black leather blindfold is 3.5" high, and 8.5" wide. The harness has a circumference of 16.5" to 26.5".
The ball gag and straps have a circumference of 15" to 21.5". A D-ring above and between the eyes is ideal for attaching a leash. This head harness also features an adjustable black leather buckling chin strap.