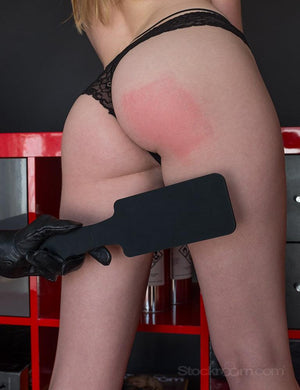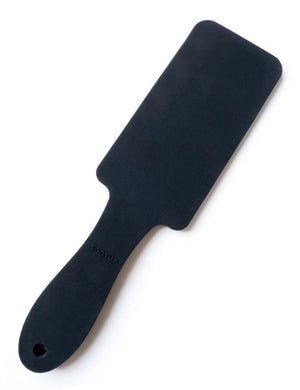 Size isn't everything, and this smaller edition of a classic fraternity paddle packs a particular wallop - hence the name. The impact area is approximately the size of a large hand, so this impact toy is perfect for those who need a helping hand dispensing discipline.
Made from a unique ultra-premium silicone blend, this paddle delivers a singular sensation when wielded by a dominating hand. In addition to its hygienic properties, silicone delivers kinetic energy more efficiently than leather, but with less rigidity than a wood or plastic paddle. It doesn't take much of a swing to create a stinging impact, so be sure to exercise caution when you land your blows. This paddle is not recommended for beginners.
Product Details:
• Overall Length 11.5in/29.2cm
• Paddle Length 6.5in/16.5cm
• Width 3.25in/8.3cm
• Thickness .25in/.6cm
• Made of 100% ultra-premium silicone
• Phthalate-free
• Handle length 5in/12.7cm
• Hole in handle for easy hanging
Safety, Care, and Usage:
Latex-free and hypoallergenic, non-porous silicone can be bleached, boiled or washed in the dishwasher.