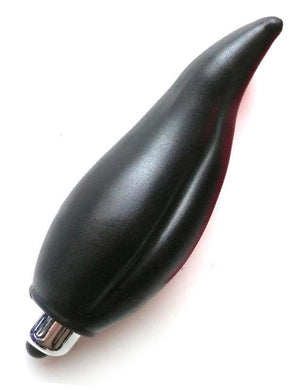 The Lick is a stimulating vibrator that made its way here from England by popular demand. Shaped similarly to its moniker, The Lick is a completely silent tongue-shaped sex toy that will 'go down' whenever and wherever you like.
Receive a healthy amount of vaginal or anal stimulation with our long-lasting, hypoallergenic, medical-grade Intramed material. The Lick is 100% waterproof and powered by a magnificent bullet vibrator. The lick will please you with toe-curling, knee-trembling eruptions. Lick-a-liciously delicious!
Product Details: • 4.5in / 11cm long • 1.5in / 4cm at its widest • Available in Black
Note: This item is sold as-is. No returns will be accepted.
IntraMed: IntraMed is a medical-grade material offering similar benefits to silicone, while being fully reprocess-able and recyclable, making it an environmentally friendly alternative and ideal for certain types of toys. These products are tested to the highest standard and are CE and ROHS certified.