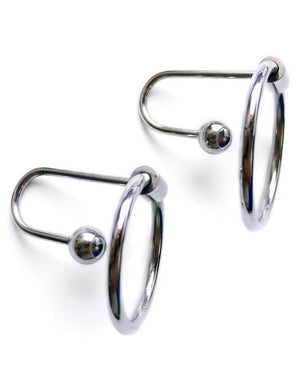 Genital bondage can be greatly enhanced with our Sperm Stopper Glans Ring. This beautiful cock ring has a small hinged hook with an 8mm steel ball at the tip.
There are two size rings to choose from: 25mm diameter glans ring and a 31mm diameter ring. It is worn tightly around the head of the penis, and the sphere is inserted into the urethra. The Sperm Stopper gives the cock a hard firm head, just like during an orgasm.
Note: We now only have the 31mm ring (1 1/4") to choose from.
SKU: C242L