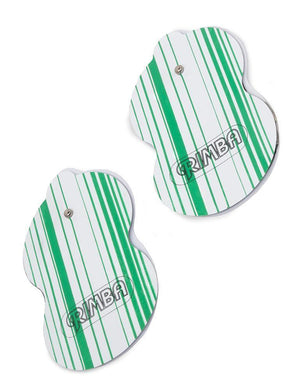 This set of 2 adhesive electrode pads is designed to be used with the Rimba Digital Power Box The pads are formed in an hourglass shape, white with smart little green stripes, and are 3¼" long and 2" wide at the widest. The Rimba Digital Power Box is sold separately.
IMPORTANT NOTE: This is a single-electrode device (monopolar). Another single-electrode device such as using this item in a pair (or a dual-electrode with "Y" adapter) is required for use.
This item is UNI-POLAR. Click here for more information.