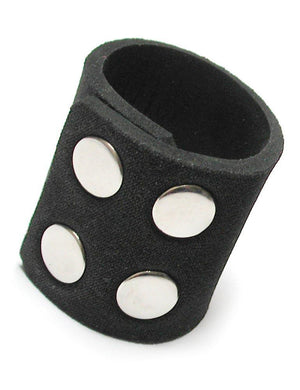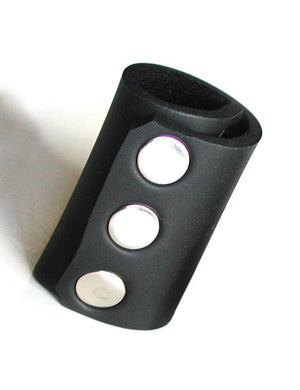 The KinkLab Neoprene Ball Stretcher has a snug and sturdy fit. It is made of high-quality neoprene that is firm but soft to the touch. It has smooth rounded the edges. The snap closures on the side allow for two different levels of tightness.
Product Details:
• 2-Snap - 1½" Long 1 1/2 - 1 7/8" diameter
• 3-Snap - 2" Long 1 1/2 - 1 7/8" diameter
Stockroom.com is thrilled to introduce the KinkLab line, a place where you can test the limits of pleasure with aid from high-quality, appealing, and functional products. KinkLab products are designed to help you realize your own visions of how passionate, creative, and positively charged your own private erotic life can be. These products and packaging are designed in the USA. The unique packaging displays these products clearly and honestly. In many cases the packaging is also reusable and provides a functional and attractive way for you to store your toys for future use.