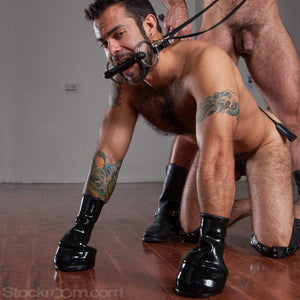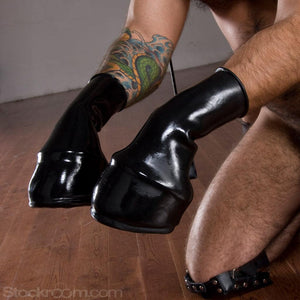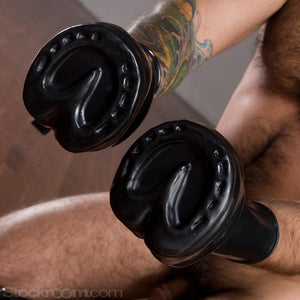 Turn your hands into stylish black pony hooves and get ready for a wild ride around the corral!
These Black Molded Latex Pony Hoof Mitts are crafted specifically for the most sophisticated human pony role play by Fetisso of Brazil. The mitt toes are molded pony hooves that secure your fists snugly with sturdy, thick latex that is finished at the top with a nice rounded lip. After molding, the latex is treated to give it extra strength and a nice shine.
These black beauties extend to the middle of your forearm while you prance for your master or mistress. These imaginatively designed fetish pony boots are one molded dramatic, seamless piece. Treat yourself to a Pony Head Bridle Set and Stainless Steel Horse Hair Anal Plug for maximum enjoyment during your pony play BDSM scenario.
• Ideal for: Pony Play Fetish, Pony Training, Animal Role-play, Horse Role-play, Pet Play.