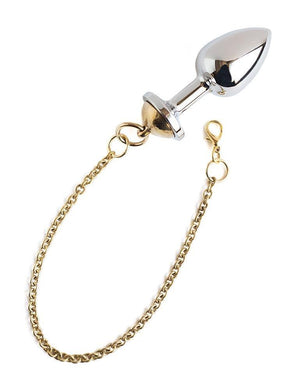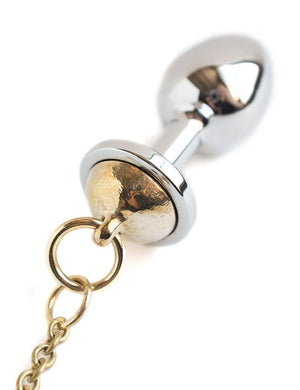 Has a hot scene ever made your heart and your head feel like they're working as one? Build a connection that's even more physical but just as intense using the Tetine Plug. When the plug is inserted comfortably in the butt, the 11" chain can be clipped easily to a nipple piercing, body part, clothing, or the dungeon wall.
It can be used as a special kind of handle to walk your sub around the dungeon, or to conduct vibration up and down the body. It looks simple, but we've seen it inspire some very imaginative play.
Ideal for…anal play, anal masturbation, piercing play, sensation play, sex enhancement.
Product Details:
• Length: 3.34"
• Width at widest point: 1.38"
• Chain length: 11.81"
• Materials: Stainless steel, skated bronze
• Weight: 12.03 oz