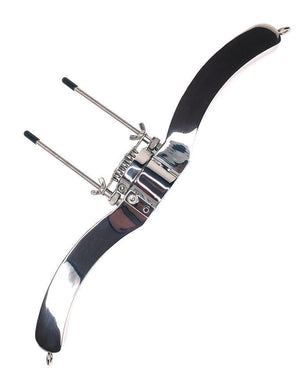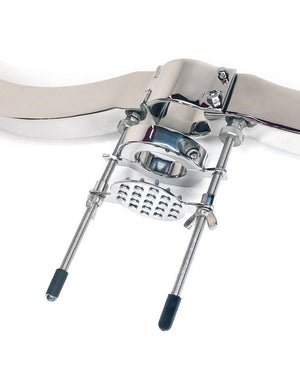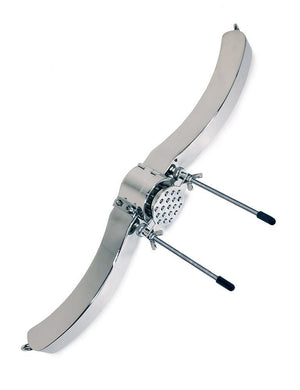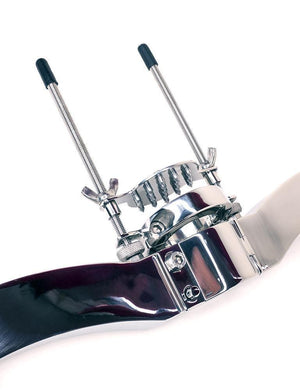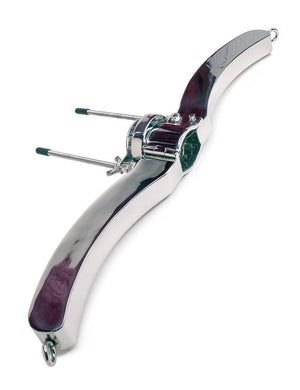 Relish in 4-in-1 pleasure/pain with this ball stretcher, plus pressing plate with spikes. Moving without permission becomes an impossible and painful task with this cock bondage device.
Ze Ultimate Humbler pulls the balls behind through your legs (up to 5"), while your ass will be stretched upwards. The sub will be brought to their knees in a position of absolute devotion. Both standing up and removal of the ball restraint without a key are not possible. If needed, a pressure plate can be used for additional compression on the balls, with the option of integrating painful spikes. The Ultimate Humbler includes two mounting lugs for attaching handcuffs.
Ideal for…CBT ( cock and ball torture ), submissive training, slave training.
Product Details:
• Made of stainless steel
• Includes a padlock and an allen key
• Humbler: 17.72" x 1.4" - Balls opening 1.6"/1.4"
• Ballstretcher: 1.4" x 0.5"