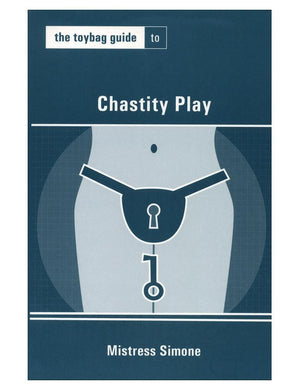 The Toybag Guide to Chastity Play Softcover, 106pp By Mistress Simone
From the back cover: What's so sexy about not having sex? Everything, says Mistress Simone - when chastity is enforced by a hot dominant and backed by the right attitude and equipment.
Longtime dominant Simone explains how to keep your male or female submissive eager to attend to your every desire - simply by holding the key to their sexual release. Whether your will is imposed by a simple agreement, or backed by an impressive chastity device, you'll discover - as many kinksters have - that controlling your submissive's sexuality opens the door to other types of control as well.
Topics include the psychology of chastity, the realities of chastity, integrating chastity into your BDSM play, and choosing and fitting devices, as well as a glossary and an extensive resource guide.