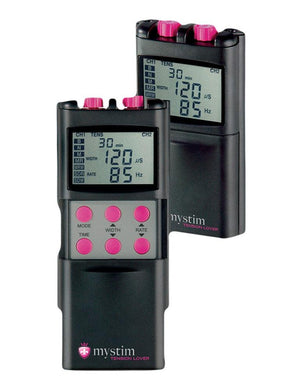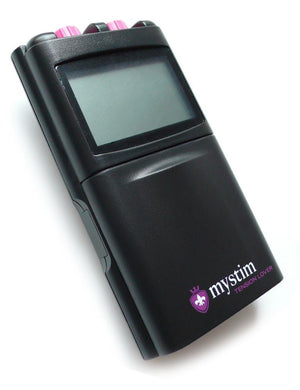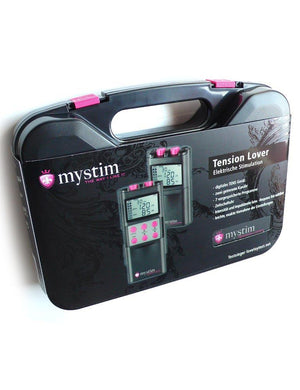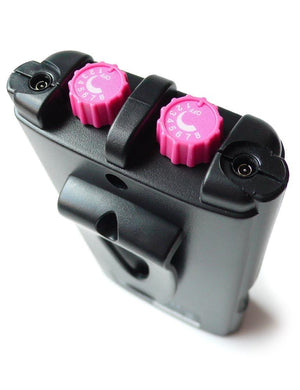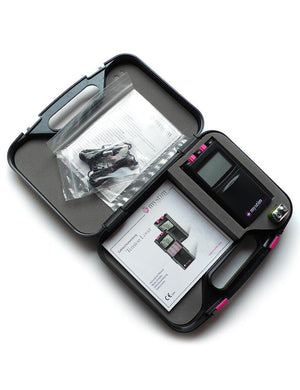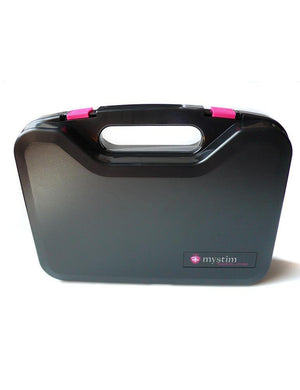 The Mystim Tension Lover is a unique and exciting way to bring a new variety of sensuality to the bedroom. This electrical nerve stimulator unit can be easily controlled to create a pulsing rhythmic sensation, gentle prickling, or a more intense muscle spasm.
The Tension Lover has two individually adjustable channels, 7 different programs, and a timer. The large digital display is easy to read and the device can be preset and locked for uninterrupted play. You're in control of the rhythm and intensity so experiment alone or with a partner for the ultimate in sensory play.
Product Details:
• Weight 0.37 lbs including battery (6oz)
• Asymmetrical biphasic square pulse
• Intensity 0-80 mA
• Frequency 1-160 Hz
• Impulse width 50 - 260 µs
• Measures: appr. 128 x 70,4 x 25,5 mm (l x w x h)
• Battery: 9V battery
• Certified according to the medical device law with CE 0483
• 12 months manufacturer warranty
Included:
• 1 Digital Mystim stimulation current device
• 1 Solid plastic suitcase
• 4 Self-adhesive electrodes
• 2 Wires for self-adhesive electrodes
• 1 Battery 9V
• 1 Instruction manual in English, German, Spanish, Dutch and French
Safety, Care, and Usage:
Always read the instructions carefully before playing with any electrical play devices.
Mystim accessories should only be used with Mystim power boxes unless otherwise specified.