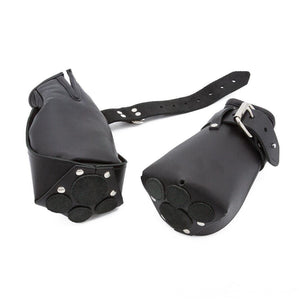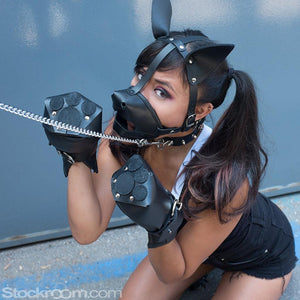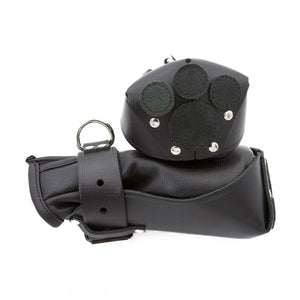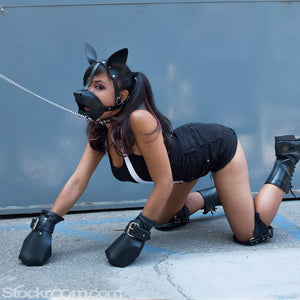 These mitts are ideal for crawling on all fours like a puppy dog!
Our Puppy Fist Mitts consist of Padded Fist Mitts on the inside with a heavy Latigo leather puppy paw shell. The bottoms of the mitts have sturdy leather paw prints for traction. A wrist cuff with a D-ring and a lockable buckle is riveted to each mitt.
The buckle fits small locks such as Baby Nickel Padlock, sold separately. The mitts are heavily padded so the wearer can remain on all fours for an extended period of time.
These mitts work great with the Leather Dog Hood and the Premium Leather Knee Pads.
• Ideal for: Puppy Play Fetish, Pet Play, Animal Role-play, Human Pup Training.
SKU: J410 (S/M)
SKU: J410L (L/XL)
Note: This item is produced in-house by our leather team in Los Angeles. In-house items display as "In Stock," and in a majority of cases we do have current stock on hand, but if not, the items will be made to order for you, and our customer service team will notify you promptly regarding any anticipated wait (usually just a few days). You will have the option to cancel if you do not wish to wait. If other items in your order are available immediately, the order may be sent in multiple parts.