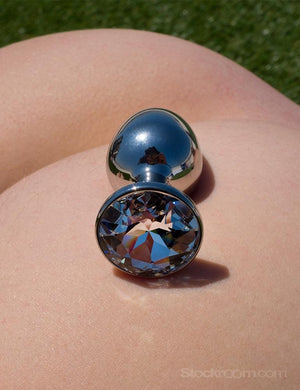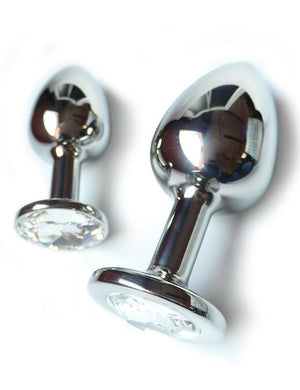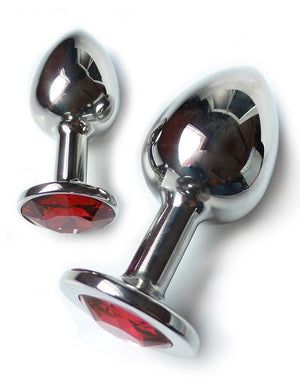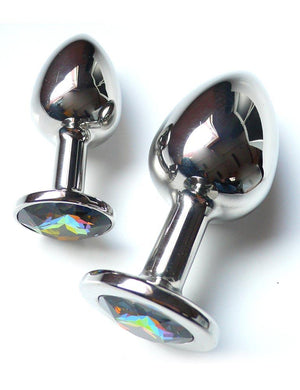 A jeweled anal plug with Swarovski crystal makes anal play even more fun by adding glamour and bling. Each of these anal plugs is exquisitely designed and constructed from smooth and shiny stainless steel. Stainless steel is the hardest and firmest sex toy material on the market. Stainless steel retains heat and cold and can be worn for long periods of time. A perfect gift for an anal enthusiast.
The base of the plug is decorated with a colored jewel that adds panache to these fabulous new anal plugs.
The Jeweled Anal Plug is available in two different sizes and a variety of six different colors.
Colors:
• Crystal
• Ruby Red
• Aurora Borealis
These Swarovski Crystal Anal Plugs are very glamorous and make anal play with sex toys both exciting and entertaining. These stainless steel jeweled anal plugs have been specially imported from Paris, France. Made by Rosebuds, designed by Julian Snelling. Stainless steel is non-porous and cleans easily with warm water and soap.
SKU: C776 (Crystal, Medium)
SKU: HX02088 (Aurora Borealis, Medium)
SKU: C779 (Red, Medium)
SKU: G757 (Crystal, Large)
SKU: G195 (Aurora Borealis, Large)
SKU: G758 (Red, Large)