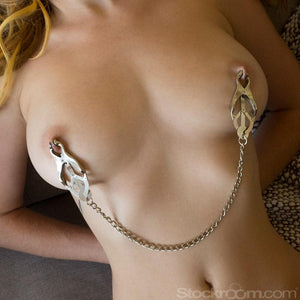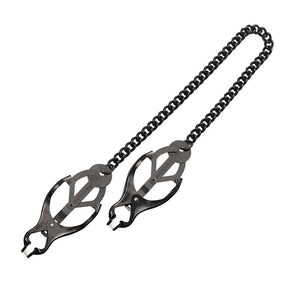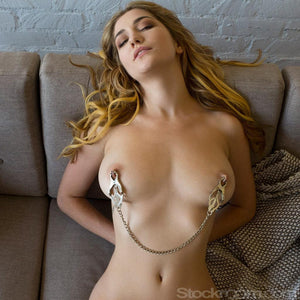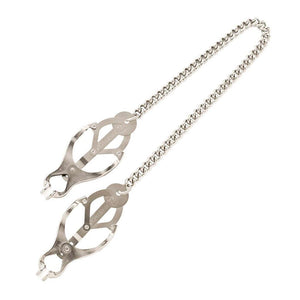 These elegant and best-selling Japanese Clover Clamps are not for the faint of heart.
Linked by a chain, these nipple clamps get slightly tighter when you pull; however, they already have a very firm grip even when you aren't pulling on the chain.
Ideal for... nipple play, nipple fetish, sensation play, BDSM.
Product Details:
• Clamp length: 1.25" (3.2cm)
• Easy to use and durable under rough play conditions
• Available in 2 colors: Silver & Black