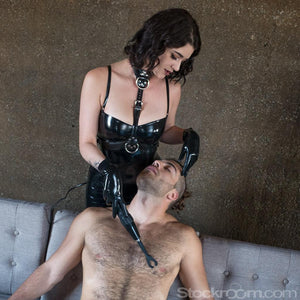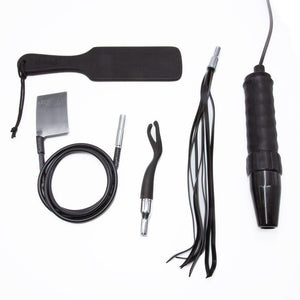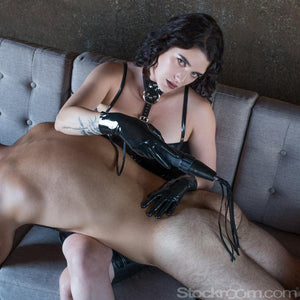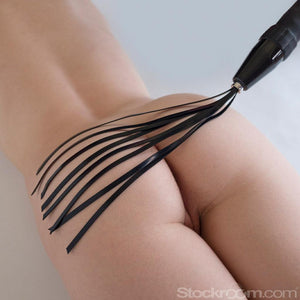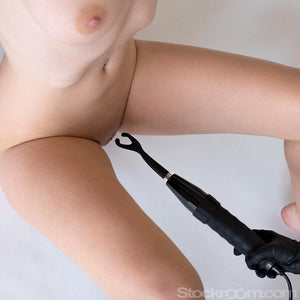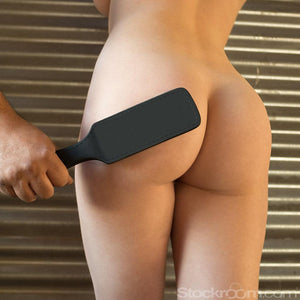 Make your electrosex play a little bit darker, a little bit more sinister, and a lot sexier with the Deluxe Obsidian Intensity Kit. In addition to everything in our standard Obsidian Intensity Kit (a Neon Wand, Electro-Whip, and Flex Capacitor), we throw in the Power Tripper and Thunderclap Paddle attachments, allowing you to take your electrical experiments even further.
The Power Tripper is an electrode that is placed flat against one partner's body and connected to the Neon Wand, making every touch (including kisses or spanks) electrical. At last, the old saying about striking sparks between lovers becomes literally true.
The Thunderclap is a special treat for those who love impact play; used in tandem with the Power Tripper and the Neon Wand, the highly conductive silicone delivers a hit of electrical current every time you bring it down on your partner's bottom.
Product Details:
• Includes KinkLab Neon Wand Obsidian Intensity Neon Wand Kit, Power Tripper Attachment, and Thunderclap Paddle
• Electro-Whip attachment: flogger with ten falls of conductive silicone
• Flex Capacitor attachment: Two-pronged electrode that focuses current into small area of the body for intense shock.
• Power Tripper attachment: 2 x 3.25 inch-wide contact plate with 44.75 in cord
• Thunderclap Paddle attachment: 2.75 x 11" paddle made of conductive silicone
Note: This item is produced in-house by our leather team in Los Angeles. In-house items display as "In Stock," and in a majority of cases we do have current stock on hand, but if not, the items will be made to order for you, and our customer service team will notify you promptly regarding any anticipated wait (usually just a few days). You will have the option to cancel if you do not wish to wait. If other items in your order are available immediately, the order may be sent in multiple parts.