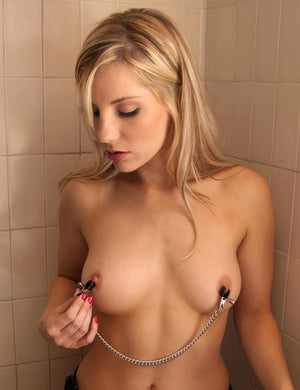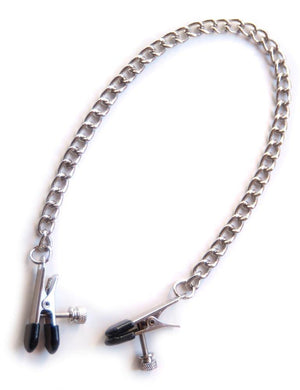 This is the most popular style of nipple clamps on the American market.
The Adjustable Alligator Nipple Clips are similar to small metal clothespins with vinyl coated tips attached by a nice silver-colored chain. Unlike their namesakes, these Alligator clips don't have teeth, and tension is easily controlled with a turn of the thumbscrews.
Ideal for... nipple play, nipple fetish, sensation play, BDSM.