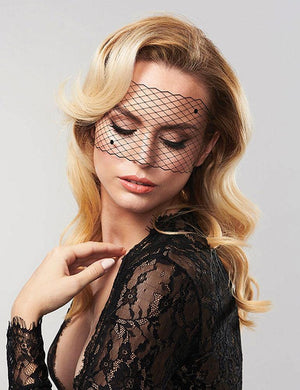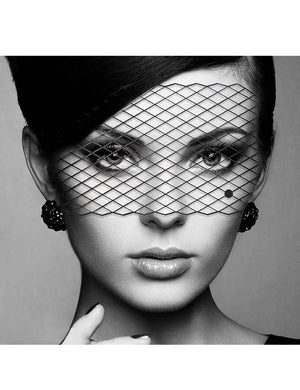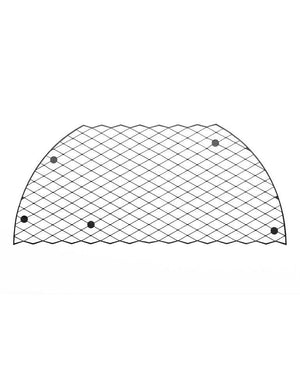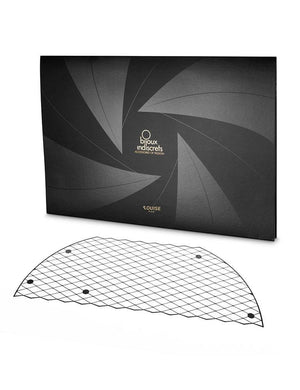 This femme fatale, Louise, is surrounded with an aura of mystery- you're just dying to find out her secrets. When the sun goes down your other self is revealed. Enjoy a night of seduction among the shadows with this sexy mask. Whether you're up for a night of role-play, going to a party, or want to add mystery to your look- the Louise mask is perfect for you. This mask includes sticky points that attach directly to the face. The reusable stickers can be adjusted for the perfect fit and the mask itself can easily be trimmed to achieve the perfect finish. Additional sticky dots are included so the mask can be worn several times.
Ideal for…Bondage play, BDSM, role-play, dungeon parties, sex, parties, sexy costumes.
Product Details:
• Exclusive design by Bijoux Indiscrets
• Easy to wear! Use the little stickers to apply the mask directly to your face.
• Reusable! The stickers are reusable. And there are some new ones inside.
• Skin Friendly! The adhesive of the stickers will not damage your skin.
• The stickers are flexible, which allows you to change their position so they adjust perfectly to your face.
• There are no ties! Put your mask directly on your face, without messing up your hair.
• Customizable! The material they are made of lets you cut the mask to your liking to achieve the perfect finish for your look.
• Up or down? Both ways! You decide on the position of the mask.
• They don't obscure your vision.
• 100% flexible and durable!
• Role-playing games! The masks add a sensual and mysterious touch to your encounters, choose who you want to be tonight.
• Dance all you want with your mask, its comfortable position allows you total freedom of movement.
• The perfect accessory for formal dress parties: a sensual touch for your look.
• We recommend placing the mask on skin that is clean and free of cosmetics.
SKU: G534