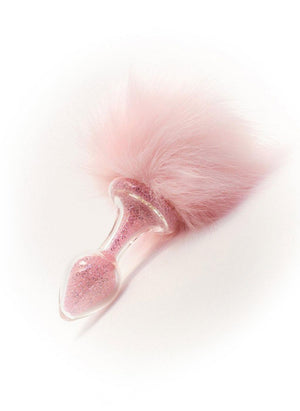 Here's a plug that will make any bunny proud and frisky! Far more than just a butt plug, it features a short bulb made of strong borosilicate tubing that's filled with sparkly pink crystals.
The tail attaches to the base with a magnet, letting you choose just how you want to present your backside: fluffy or bejeweled. This is a great toy to have in your toy bag all year round.
Product Details:
• Weight: 3oz
• Plug Length: 3.4in (8.6cm)
• Plug Diameter: 1.3in (3.3cm)
• Tail is detachable
Shipping Notes:
This will be drop shipped directly from the manufacturer, separately from other items (please allow 3-5 days). Certain international orders are not available, please contact our Customer Service to inquire. Express shipping is not available for this item.