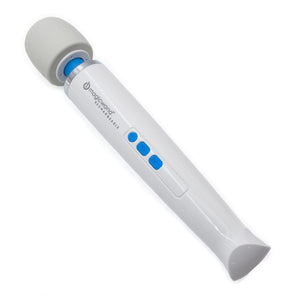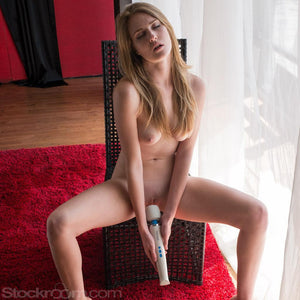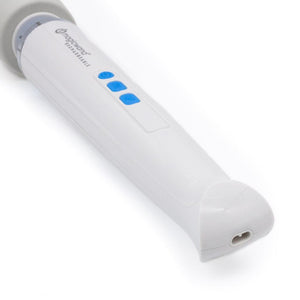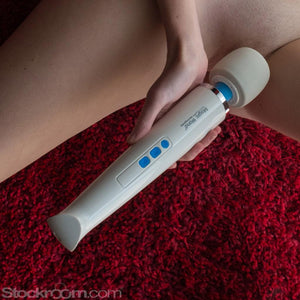 How do you improve on something as beloved as the Magic Wand, one of the most successful sex toys ever? After decades, it turns out that the best way to improve on the classic was to remove one thing: The cord.
No longer does your pleasure have to be restrained by the need to stay within reach of an electrical outlet. With the new rechargeable model, you and your partner(s) are free to wander around your play space with the full power of the Magic Wand close at hand.
In addition to removing the cord, the rechargeable model also has a larger head made of soft silicone and four speeds (from 2,700 to 6,300 RPM) and four vibe patterns. The changes take the Magic Wand into the twenty-first century while still keeping everything that's made the classic model an essential feature of toy boxes for three decades.
Ideal for...masturbation, clitoral stimulation, intense orgasms.
Product Details:
• Four vibration patterns
• Authentic, cordless version of the famous Magic Wand®
• Plug-and-Play – can be used while plugged in
• Vibrations Per Minute: 2,700, 3,800, 5,400, 6,300
• Silicone head, hard plastic body
• Compatible with hybrid and water-based lubes
• Power adapter and the unit is compatible with 100–240v power sources.
• 1-year manufacturer's warranty