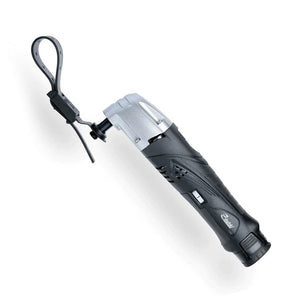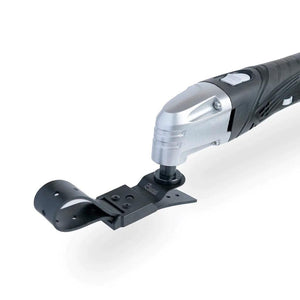 This is a powerful piece of gear that, on first glance, might appear to belong hanging in a construction workshop rather than a sex dungeon. But although it's got the power of a high-quality electric drill, the Slubb is all about sexual pleasure for your cock.
The Slubb Masturbator features a thick rubber belt that fits nicely around the shaft of your cock (or that of a partner). Once you've got it just right, hit the switch on the multifunctional power tool that fits in one end of the strap. The vibrations traveling through the strap produce some of the most unique sensations that we've ever experienced — and we think you'll agree.
We recommend that you use silicone lube on the strap to prevent chafing and intensify the vibrations. Give the Slubb a try; it won't take long for you to decide it's the best tool on the market.
Product Details:
• Idle speed: 5,000 - 19,000 RPM
• Battery voltage: 12 v
• Battery type: Li-ion
• Charging time: 1 hour
• 24 months manufacturer warranty
• What's included: Slubb attachment and machine, battery, and charger
Shipping Notes:
This will be drop shipped directly from the manufacturer, separately from other items (please allow 7-10 days). Certain international orders are not available, please contact our Customer Service to inquire. Express shipping is not available for this item.