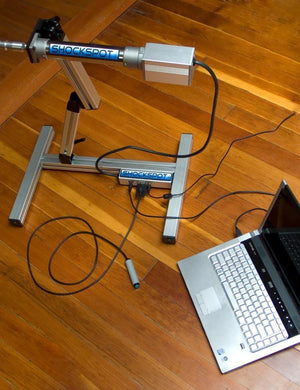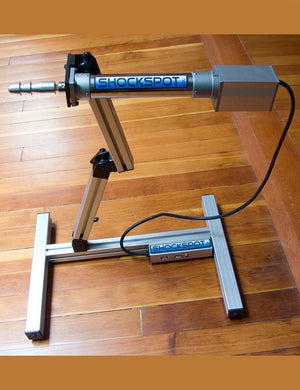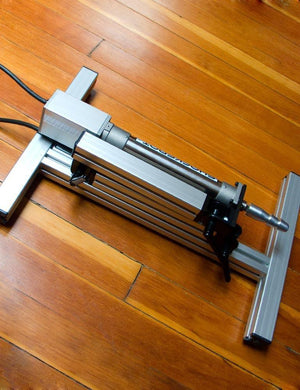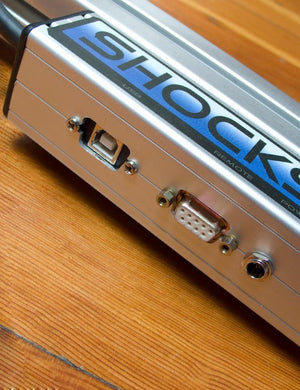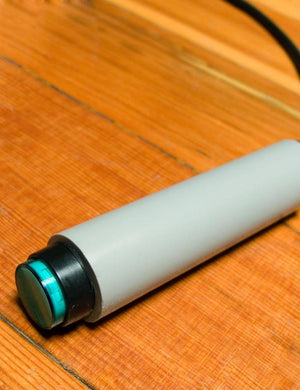 The ShockSpot is the perfect robotic fucking machine for any sexual technophile. This sleek sex machine is the most versatile sex toy you are likely to find short of an android love slave! Featuring the most advanced vac u lock system available, you can control the motion and intensity of the fucking device with your Desktop computer or Laptop.
The "Touch and Feel" software gives you pre-set control of depth, stroke length, speed, sequence time, and smoothness all at your fingertips – features that a rotary-based machine is incapable of providing. Other sex machines can be adjusted with thumbscrews which provide limited control. With the Shockspot, you have total control on the fly with the hand control or your computer.
The stand is made up of strong aluminum rails that are lightweight and easy to adjust and the industrial rubber feet keep the machine stable, even during the most aggressive moves. The arm has three elbows that each lock by tightening them with your hand, no tool required, and the whole machine can be slid from one end of the base to the other and can be tightened with a standard Allen wrench. At its most compact, the Shock Spot pleasure machine folds up into the size of a briefcase and will provide accommodation for any desired position such as kneeling, lying, or seated to a full standing position in less than fifteen seconds.
Product Details:
• Available for Windows XP, Vista, and Windows 7, 8, & 10 (Not compatible with Macs)
• Runs on 120/240 VAC (50-60Hz)
• 14lbs/6.4kg in Weight
• 17.535 lbs of Thrust
• 0 - 8in/0 - 20.32cm On-The-Fly depth adjustability
• Maximum Speed of 23.62in per Second
Maximum Strokes Per Second
• 1060 strokes/min at stroke length 0.2 inches
• 340 strokes/min at stroke length 2.0 inches
• 250 strokes/min at stroke length 4.0 inches
Dimensions:
Maximum
• 16.5in/41.9cm Width
• 22.0in/22.9cm Length
• 30.0in/76.2cm Height
Minimum
• 16.5in/41.9cm Width
• 22.0in/22.9cm Length
• 5.5in/14cm Height
Storage
• 7.5in/19cm Width
• 20.0in/50.8cm Length
• 5.5in/14cm Height
5 Year Parts and Labor Warranty for Manufacturer Defects
Please note: The item will be shipped directly from the manufacturer via UPS or FedEx Ground separately from other items. It is made to order and will take 3-4 weeks to arrive. *Express Shipping is not available for this item.
**Alaska, Hawaii, US Territories: A shipping surcharge may be applied based on delivery address. You will be contacted with a shipping surcharge quote, or you may inquire for details prior to placing your order. Not available for international shipping at this time.
*We apologize, but this item is not available for promotional discounts at this time.