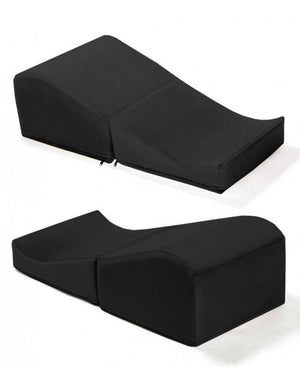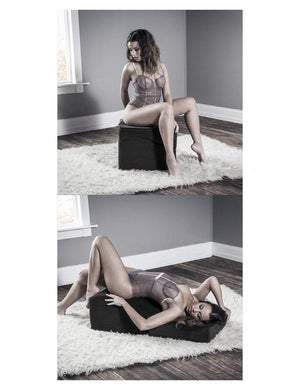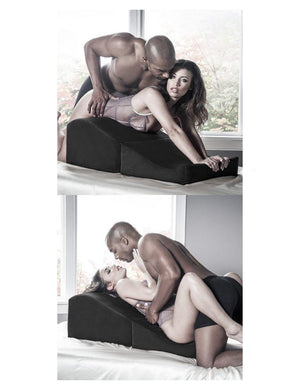 Versatility was never so sexy. The Flip Ramp is the perfect combination of functionality and discretion. When open, this Shape is an inclined Ramp that allows for deeper penetration and access, and it provides support for a variety of exciting oral and sexual positions, like doggy style.
When closed it is a supportive, rocking pedestal for your partner, ideal for from-behind positions, or it can be camouflaged as a contemporary stylish ottoman or seat that blends seamlessly into your decor. Want to spruce up your space? Accessorize the Flip Ramp with the Fascinator Throw! Delivered vacuum compressed.
Ideal for…couples, kinky sex, sex position support, doggy style, fucking from behind.
Product Details:
• Fabric Details: Velvish - plush faux velvet cover – 100% polyester
• Cover: Machine-washable Velvish
• Liner: Polyester
• Foam: Fully supportive polyurethane
• Dimensions: Folded: 19" x 19" x 15" Flat: 37" x 19" x 12"
SHIPPING NOTES:
This will be drop shipped directly from the manufacturer, separately from other items (please allow 1-2 weeks). International orders are not available. The price of the item includes FREE SHIPPING within the continental US. Additional shipping fees may apply otherwise. Express shipping is not available for this item.
SKU: G568