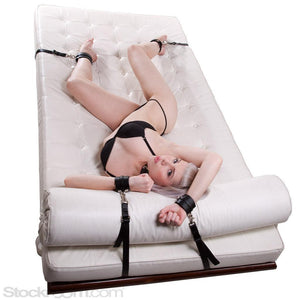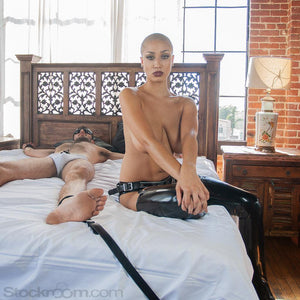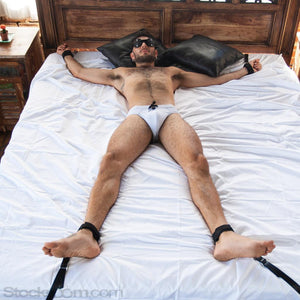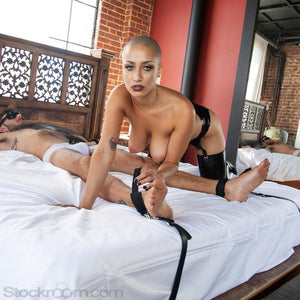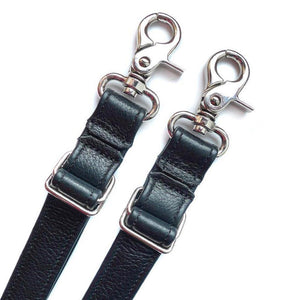 Quickly and easily transform your ordinary bed into a kinky den of delights with this set of high-quality bondage straps.
The KinkLab Bound-O-Round 4-Point Restraint System allows for full teasing, pleasing, and exploration while your partner is held firmly in place - right where you want them! Fits perfectly on beds, chaises, cozy armchairs, and tables.
Cuffs not included - Don't forget to pick up a set of KinkLab wrist and ankle cuffs in your favorite color and style to ensure security without sacrificing safety!
Product Details:
• 1 Nylon Webbed Adjustable Connector Strap
• 4 Soft Leather-Like Adjustable Restraint Straps
• 4 Nickel-Free Claw Style Hooks
• Made out of faux leather
• Fits all standard size beds
• Total Length: 100in (254cm) from tip-to-tip, straps laying flat
• Cuffs not included