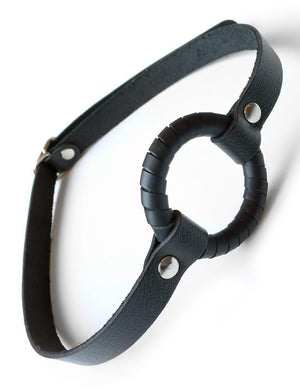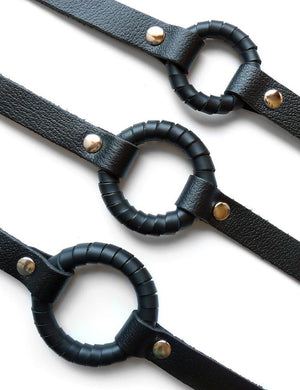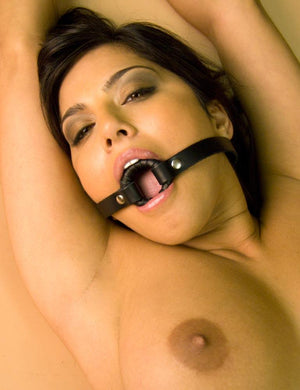 This is a simple ring gag, consisting of a metal O-Ring wrapped in thin leather, attached to cinch straps that pull the ring tightly into the mouth, keeping it open.
The straps can be adjusted as desired, and are secured by looping one of the straps through two D-rings.
Please Note: In most cases, the inside diameter of the O-ring will be too small to allow for penetration.
Product Details:
• Small: 1 3/4" diameter (0.75" inner diameter)
• Medium: 2 1/8" diameter (1.06" inner diameter)
• Large: 2 1/2" diameter (1.33" inner diameter)
Note: This item is produced in-house by our leather team in Los Angeles. In-house items display as "In Stock," and in a majority of cases we do have current stock on hand, but if not, the items will be made to order for you, and our customer service team will notify you promptly regarding any anticipated wait (usually just a few days). You will have the option to cancel if you do not wish to wait. If other items in your order are available immediately, the order may be sent in multiple parts.