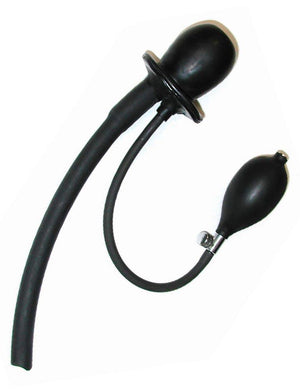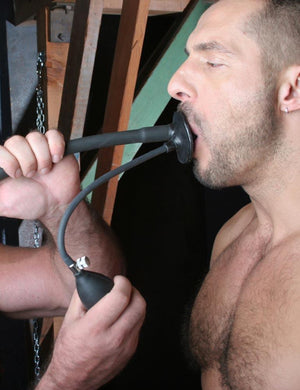 If you've had problems finding perfectly-sized gags, inflatables can be the way to go.
This heavy-gauge rubber gag has a 2" (5.1cm) penis-shaped head which can be slowly inflated to the size and shape of a small apple, up to 3" (7.5 cm) in diameter. A soft rubber tube, approximately 5.5" long, runs through the gag.
The tube is quite functional for breathing or passing fluids even when inflated. Air pressure is controlled by a bulb pump which is connected by a tube about 5.5" (30cm) long.