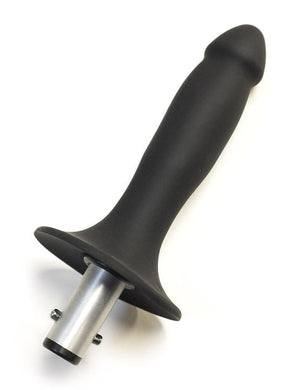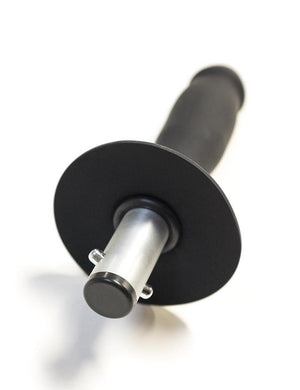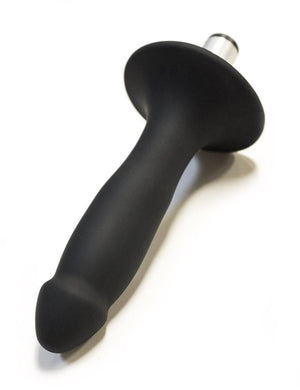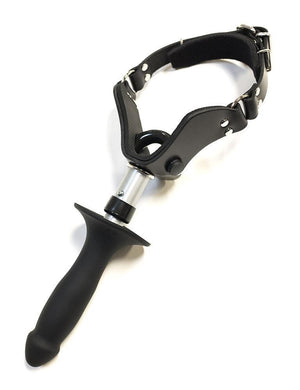 The Dildo Attachment for Scott Paul's Humiliator Gag provides a handy way for a submissive to give the dominant pleasure. Simply attach the dildo to the gag, and enjoy hours of handy servitude.
The dildo is attached to a sturdy, lightweight metal rod. The rod attaches to the metal tube in front of the gag. This 6.5" black silicone dildo has a realistic size and shape and is 1½" thick.
The gag and all other attachments are sold separately.
Scott Paul gear is très kinky, très chic, and built to last a lifetime. Made from aluminum tubing, stainless steel and other industrial components, this gear is well known for artistic styling, quality construction, and unique sensations to deliver a memorable experience. Every piece is designed and carefully hand assembled in Seattle, Washington.
SKU: C349
*We apologize, but this item is not available for promotional discounts at this time.
For safety, sharing, and easy clean-up of your toys, use a condom!