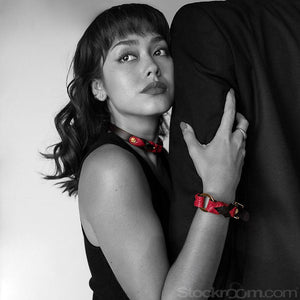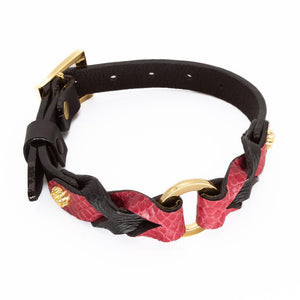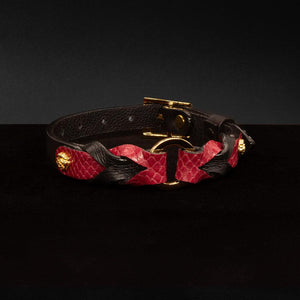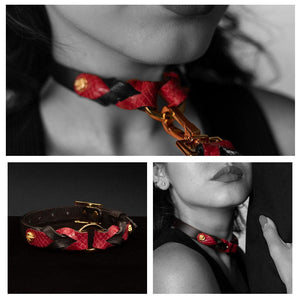 The collar that came out of our collaboration with Melanie Rose is one of the most elegant we've made, suited for that special partner or event.
As host of Netflix's How to Build a Sex Room, Melanie Rose has become world-famous for carefully helping couples bring their most intimate desires into their living space. This collar, made of braided cranberry and black leather with custom gold-plated hardware, embodies that same combination of eroticism and dignity that's made her a household name.
As luxurious to the touch as it is to the eye, this collar keeps the wearer safe and comfortable, while displaying their submission in a unique style. As a limited edition and retail exclusive, we've made only 75, so get yours now.
Product Details:
• The collar's circumference measures from 11" - 16" (27.94cm - 40.64cm)
• Material: Braided cranberry and black leather that is fully lined with edge kote for a finished look and custom gold-plated hardware
• Packaging: Each collar is packaged in a custom black velvet pouch with an embroidered rose
• Handmade in The Stockroom's Los Angeles workshop