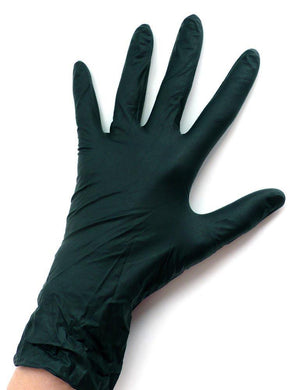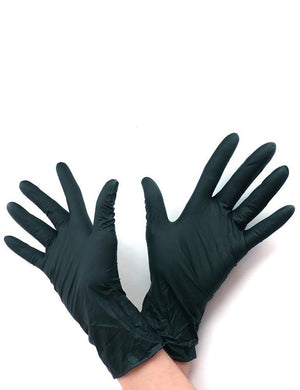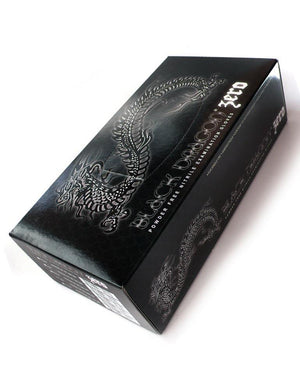 Black Nitrile Gloves are sexy and practical. Great for medical play and play piercing, the black color lends a stylish look to your scene. These gloves provide a protective barrier against bodily fluids and chemicals. Powder-free, non-sterile, and ambidextrous, these gloves have textured fingertips for better grip. Sold in boxes of 100 and come in multiple sizes.
SKU: D683S (Small)
SKU: D683M (Medium)
SKU: D683L (Large)
SKU: D683XL (X-Large)
Safety, Care, and Usage:
Black Nitrile Gloves are non-sterile but do provide a protective barrier against potentially harmful bodily fluids. Single-use only. Store in a cool, dry place.