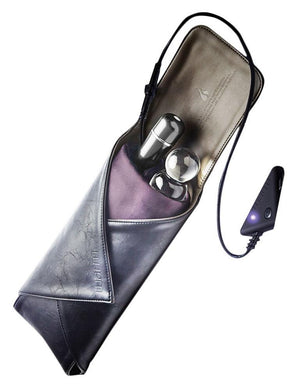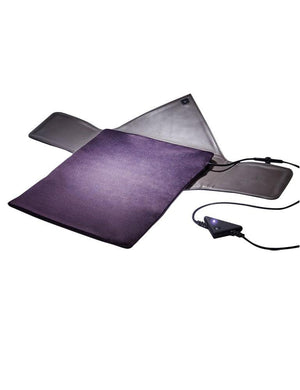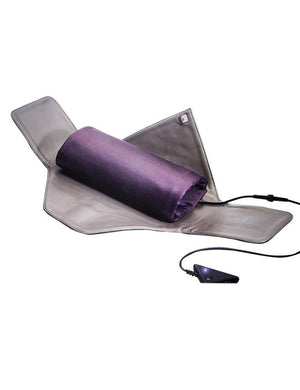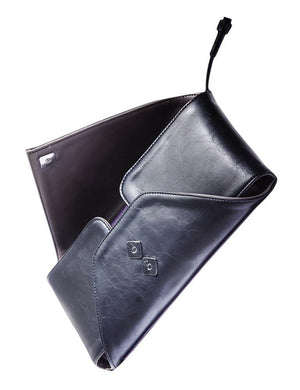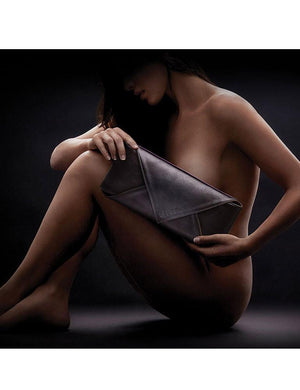 Say goodbye to chilly sex toys that kill the mood. WARM™ is a discreet, vegan leather pouch that warms any toy to create an enticing sensation. WARM™ is the only heat-based bedroom accessory created with the sole purpose of safely and effectively warming intimacy products for ignited sensual experiences.
Fully adaptable, WARM™ can heat items based on your desired temperature and the experience you crave. It's signature Tender Technology™ is compatible with a variety of materials and safe for use with all types of pleasure products including battery-operated and rechargeable. With an average warming time starting at 15-20 minutes, WARM™ can accommodate an array of product sizes and shapes. Its sophisticated design allows WARM ™ to discreetly heat your products while out in plain sight on a nightstand, bathroom counter or even a dining room table.
With a simple push of a button and its soft, purple light, WARM™ turns your bedroom accessories into necessities making it the ultimate choice to elevate and intensify your pleasurable moments through the sensation of heat.
Some features of WARM™
• Chic design made of certified vegan leather for superior cleanliness
• Stylish interior liner developed exclusively for WARM™ featuring a non-staining color that won't tint or alter the materials of pleasure products
• Compatible with an array of pleasure products including battery-operated and rechargeable with dimensions that accommodate a range of sizes and shapes
• Easy to operate, WARM™ features a simple on-off button and one-hour safety auto-off
• WARM™ doubles as plush storage for products between use and its beautiful box can be re-purposed or recycled
• Designed and engineered in sunny SoCal, authentic WARM™ products come with a one-year manufacturer's warranty
Product Details:
• Depth: 2.25 in
• Width: 6.5 in
• Height: 13 in
Shipping Notes:
This will be drop shipped directly from the manufacturer, separately from other items (please allow 3-5 days). Certain international orders are not available, please contact our Customer Service to inquire. Express shipping is not available for this item.