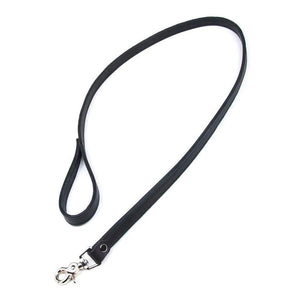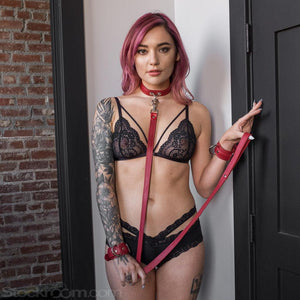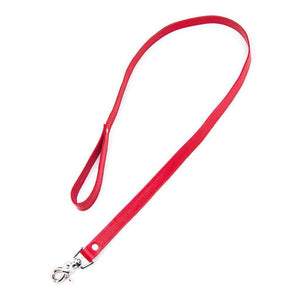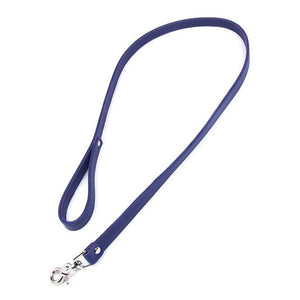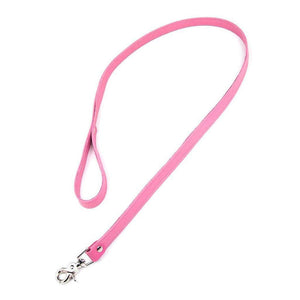 This sexy, utilitarian leather leash is the perfect accessory to accompany many kinky play scenes. With a brief 4' reach, it allows you to keep a tight rein on your naughty submissive, while still allowing them a little room to move around. (Only at your discretion, of course.)
Made from high-quality garment leather, this leash now comes in Pink, Purple, Black, or Red, with a lobster-clasp that will hook into most collar attachment-points and won't release until you decide to. Gripping the soft handle will allow you to handle your submissive with strength and comfort, without fear of friction burns.
Product Details:
• Leash length: 4ft (122cm)
• Leash width: .75in (1.9cm)
• Available in 4 colors: Black, Red, Pink & Purple
• Sold Individually
Note: This item is produced in-house by our leather team in Los Angeles. In-house items display as "In Stock," and in a majority of cases we do have current stock on hand, but if not, the items will be made to order for you, and our customer service team will notify you promptly regarding any anticipated wait (usually just a few days). You will have the option to cancel if you do not wish to wait. If other items in your order are available immediately, the order may be sent in multiple parts.