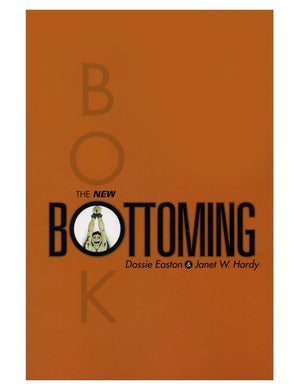 Since the first Bottoming Book taught tens of thousands of people that bottoming - being a submissive, masochist, slave boy or girl, or other BDSM recipient - is as much an art as topping, the growing popularity of BDSM, and the blossoming of the Internet as a source of information and connection, have created a whole new universe of possibilities for players.
Now, the completely updated revised New Bottoming Book gives even more insights and ideas, updated for a new millennium, about how to be a successful, popular bottom! New sections on dominance/submission play, bridging the gap from on-line to real-time relationships, the four stages of a scene, and more. In addition, this book includes Fish`s hot illustrations of bottoms in action, many moving and funny anecdotes, and an extra-large helping of the realistic wisdom for which these authors are known.
Dossie Easton is a licensed Marriage, Family and Child Counselor who specializes in the concerns of people with alternative sexualities. A lesbian bottom, she has been active in the S/M scene since the early 1960s.