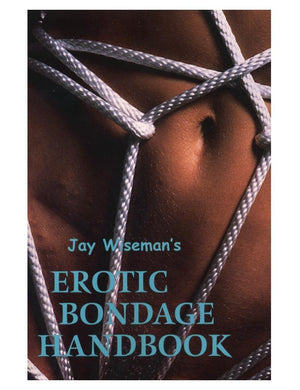 For years there has been an obvious need (and a lot of popular demand) for a basic handbook on bondage - especially rope bondage and knot tying. But it seems all the people who are expert in this area were too busy binding and tying their friends and lovers to take the time to actually write it.
Finally, Jay Wiseman (the author of the best-selling S/M 101 has stepped in to fill the void. This is an in-depth, how-to discussion of the details of rope bondage.
Many issues are addressed, including:
Bondage and erotic power play Monitoring (risk factors, possible emergencies, and safety issues) Self-bondage Rope (types of rope and how it should be selected, used, stored, washed, etc.) Basic knots 30+ Different bondage positions Rope harnesses (including basic Japanese bondage techniques) Blindfolds, gags, and hoods Leather and metal restraints Tape, chains, spreader bars, etc.
Issues that are NOT covered in this book:
Intermediate/advanced Japanese bondage Suspension bondage of any kind Prolonged bondage (more than two hours).
All in all, this is an excellent book on basic and intermediate bondage.
Published by Greenery Press. 322 pages including a glossary and bibliography.