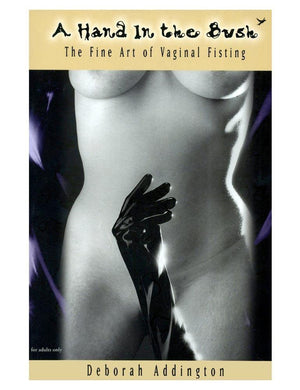 "Fisting is an incredible experience, not only physically, but mentally and emotionally." This book thoroughly details all the ins-and-outs of giving and receiving vaginal orgasms with the fisted hand.
There are surprisingly few texts on this subject. This one is very easy to understand. It has a caring, down-to-earth, comfortable style. Headings include: Troubleshooting, Self-Fisting, and Anatomy. This book will answer your questions and help you develop some simple yet mind-blowing possibilities.
102 pages, many illustrations.
By Deborah Addington.