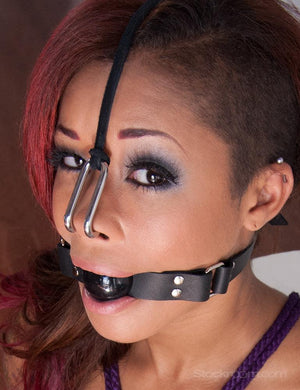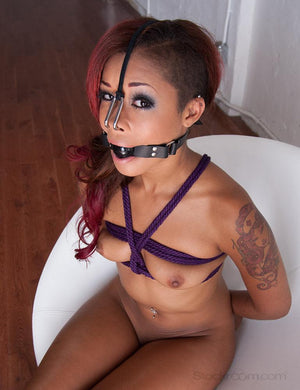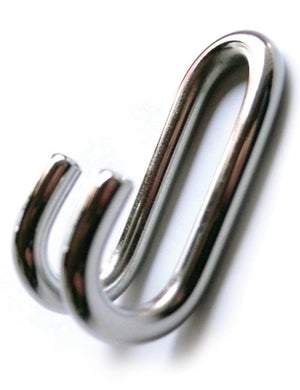 This basic nose hook is one solid piece that rounds into two hooks made to be fastened on the other end of a strap, one hook for each nostril.
The hook is made of a heavy duty steel with rounded edges. It may be used to force a person to bend his or her head backward in a submissive position.
Rope sold separately. Our black rawhide lace (A301) is perfect to use with this hook.