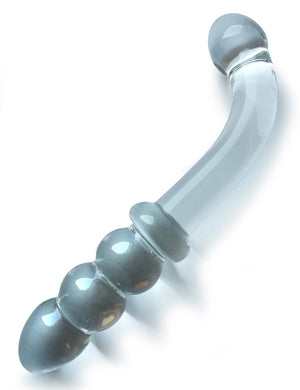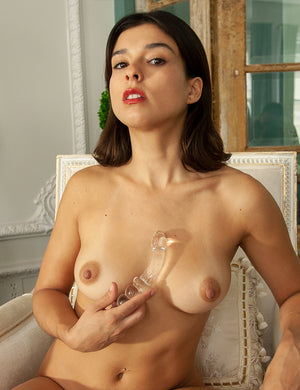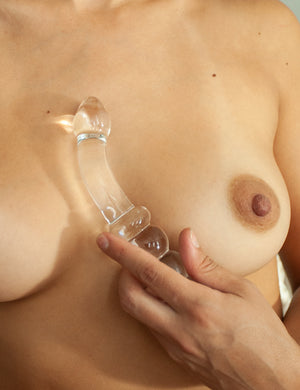 The Bent glass dildo has been carefully designed for a variety of sensual sensations. The curved end allows the Bent to hit the G spot for an explosive orgasm. The 3 rounded shapes on the opposite side with the tapered end also stimulates and heightens pleasure.
The glass is wonderful for experimenting with temperature control. Put it in the freezer for a jolt of cold or heat it up in hot water for a warm and inviting feeling. 
Product Details:
• Overall Length: 9in (22.9cm)
• Diameter: 1.27in (3.2cm)
• Circumference: 4in (10.2cm)
• Weight 0.044 lb (7 oz)
• Made of Glass
• Comes in an attractive black padded pouch
Safety, Care, and Usage:
Please clean before and after use with warm water and soap. Dry and store in the protective padded pouch.