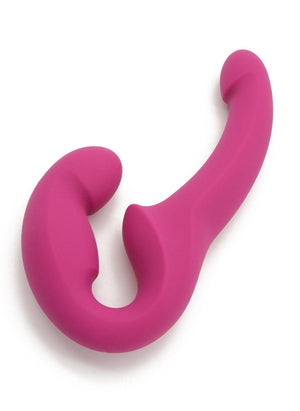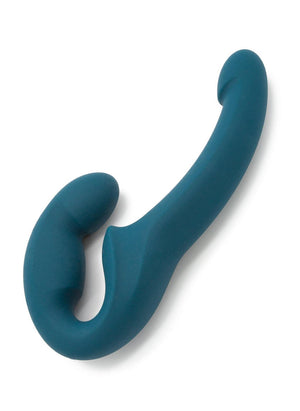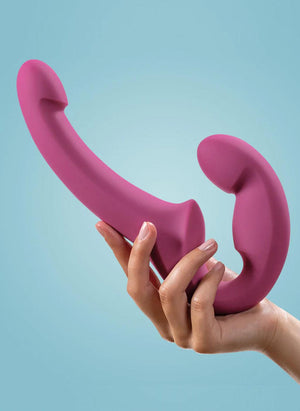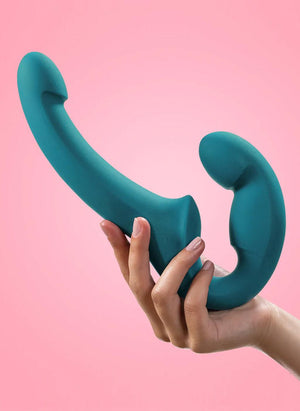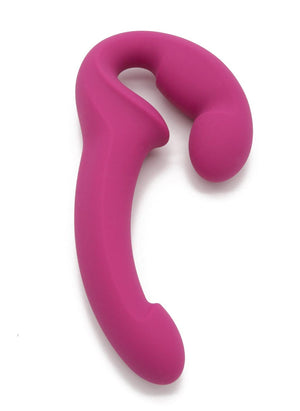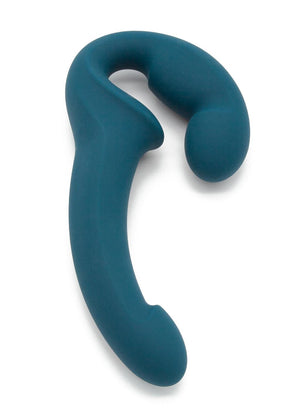 We were taught to share our toys as far back as kindergarten, and as adults, it turns out that it's even better advice! The Share Lite makes it easier than ever to have satisfying double dildo action with or without a harness. At less than a pound, the light weight makes it easy to grip and wield with vaginal muscles alone.
The curvy, thick shaft on the wearer's end gives you something extra to grip — and receive pleasure from — while angling into your partner's ass or pussy. On their end, the tip is sculpted and angled to stimulate the G- or P-spot for extra fun. If you prefer the look or feel of a harness, it fits into most standard harnesses perfectly while giving both partners the penetration they're craving.
Product Details:
• Total Length: 9.92in/25.19cm
• Insertable Length: 6.5in/16.51cm (Receiver)
• Insertable Length: 6.1in/15.49cm (Wearer)
• Diameter: 1.5in/3.81cm
• Weight: 0.7 lbs.
• Colors: Available in Blackberry & Deep Sea Blue
Safety, Care, and Usage: The Fun Factory Share Lite is hypoallergenic made with skin-friendly silicone, and is very easy to clean using just soap and warm water or a toy cleaner. This toy must be cleaned after use.