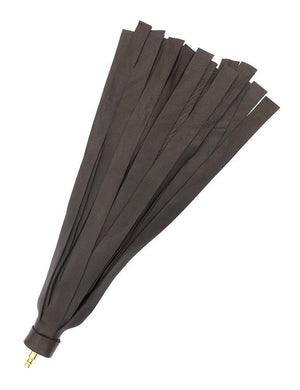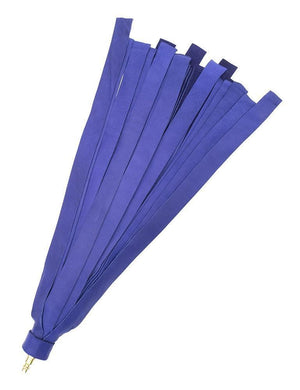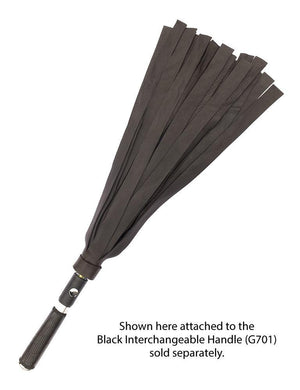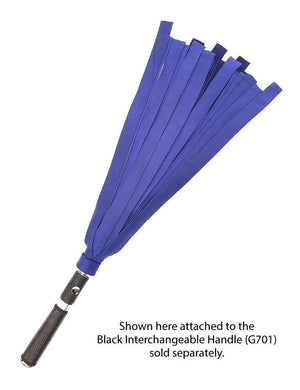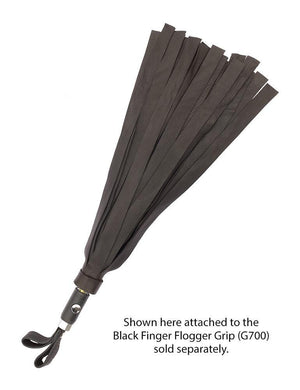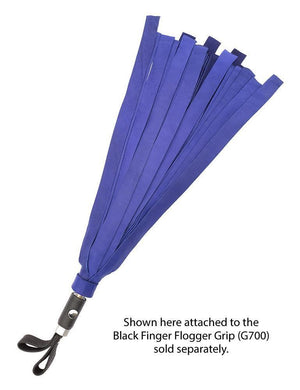 This innovative flogger by Unique Kink will have you crying out for more! Made from luxuriously soft deerskin leather, this flogger head gracefully runs across the skin with a nice, thuddy impact. Each one of the 30 leather falls has a suede underbelly, and are 1" in width- making each swing bountiful and fulfilling. 
Used with an interchangeable handle- collect each one of the available colors to add a variety of beauty to your BDSM scenes!
Product Details:
• Material: Midweight deer hide
• Weight: 1 lb
• Length of Falls: 18"
• Width of Falls: 1"
• Colors: Available in Black & Purple
• 30 falls in total
• Interchangeable flogger handle sold separately
Please note that this is an attachment for Unique Kink's interchangeable flogger handle, and is not meant to be used on its own.