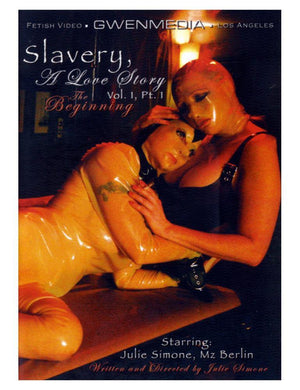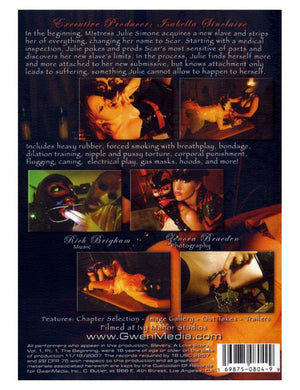 Slavery, A Love Story Vol. 1, Part 1 - The Beginning
The popular Mistress Julie Simone acquires a new slave, naming her Scar. She starts with a medical inspection. While she pokes and prods Scar's most sensitive parts, she discovers her new slave's limits. Mistress Julie cannot let herself get attached to her new submissive, but this is a struggle.
Includes heavy rubber, compelled smoking with breath play, bondage, dilation training, nipple and pussy tease, corporal punishment, flogging, caning, electrical play, gas masks, and more!
• Studio: GwenMedia
• Series: Slavery, A Love Story
• Director: Julie Simone
• Approximate Running Time: 00:59:22
• Released: 2007