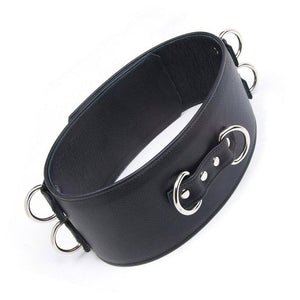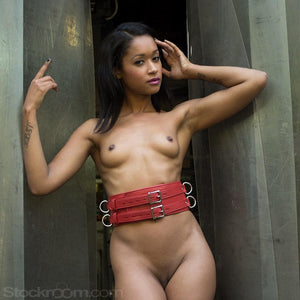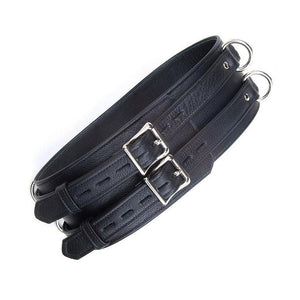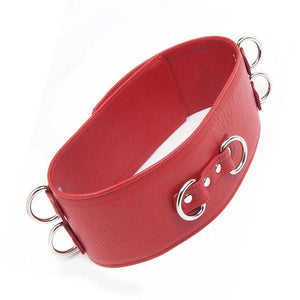 Don't limit restraints to extremities - keep their whole body secure and sexy when you add the Premium Garment Leather Locking Waist Cuff to your collection. Made from luxurious garment leather, this unique piece will create a signature look whether you're being bound in your birthday suit or even stylishly buckled over a shirt or dress.
With a straight silhouette rather than the curve-inducing shape of traditional waist cinchers, this serious cuff is designed to be worn between the hips and rib cage and features locking buckles along with a generous 6 D-rings for bondage attachments. The limits of your bondage will know no bounds as your lover is locked in tight and secure.
Designed and handcrafted in our legendary Los Angeles workshop for the highest quality. Match with our other colored premium garment restraints for a complete set, or mix the colors for your own unique look.
Product Details:
• Medium Weight Garment Leather
• Nickel-Plated Hardware
• Locking Buckles
• Width: 3.75in/9.5cm
• Also available in Pink and Red
• Features a 1" locking center bar, roller buckle
• Accommodates padlocks such as the Baby Nickel Plated Padlock or the Master Lock Padlock
Small: Fits Waists 23in-28in/58.4cm-71.1cm circumference
Medium: Fits Waists 27in-32in/68.6cm-81.3cm circumference
Large: Fits Waists 31in-36in/71.7cm-91.4cm circumference
X-Large: Fits Waists 35in-40in/88.9cm-101.6cm circumference