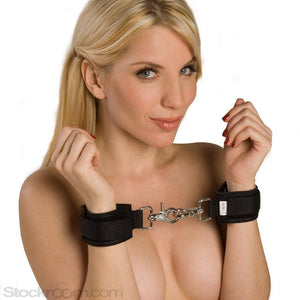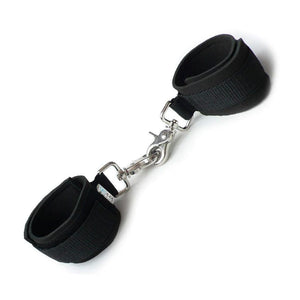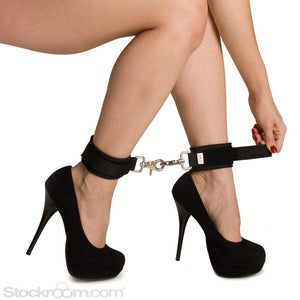 These best-selling KinkLab Neoprene Bondage Cuffs are easy to put on and take off thanks to the wraparound Velcro design! Made of soft, foamy neoprene lined with silky smooth black spandex, the versatile cuffs adjust to fit both the wrists and ankles of most men and women. Each cuff measures up to 10" (25.4cm) around when the nylon webbing straps are fully fastened.
Make your fantasy a reality; Our cuffs won't come apart unless you want them to. Unlike the disappointing keychain-grade hardware featured on many restraint cuffs that are so easily pulled apart, the industrial-strength hooks sewn firmly to these cuffs attach them quickly and securely to furniture or to each other. The crab claw-style hooks rotate fully to prevent tangles or uncomfortably twisted arms, and guarantee that these cuffs hold fast - till you pull apart the Velcro.
Hooks and hardware are nickel-free to prevent allergies.
Product Details:
• Cuffs fasten with velcro straps
• Cuffs measure up to 10" (25.4cm)
• Sold as a pair