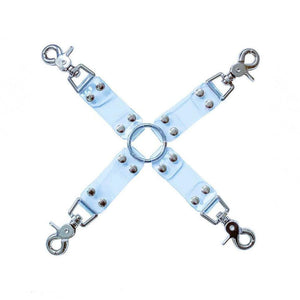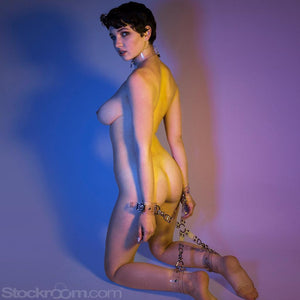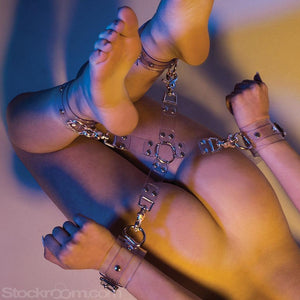 This Hog Tie is perfect for alien-y Dom/mes looking to securely restrain their new human hostage. Trust us- your little science experiment won't be going anywhere anytime soon with this 4-way bondage system. Each strap is incredibly sturdy and durable and has a rotatable crab-claw hook at the end to clasp to cuffs. No matter how much your new human subject squirms, they definitely won't be able to get away.
Ideal for... BDSM, bondage, space role-play, futuristic role-play, cyber role-play, sci fi role-play, voyeurism, submissive training, slave training.
Product Details:
• 11" (28cm) from tip to tip
• 4 rotatable crab-claw hooks
• Made with clear vinyl and nickel-plated hardware
• Sold individually
Note: This item is produced in-house by our leather team in Los Angeles. In-house items display as "In Stock," and in a majority of cases we do have current stock on hand, but if not, the items will be made to order for you, and our customer service team will notify you promptly regarding any anticipated wait (usually just a few days). You will have the option to cancel if you do not wish to wait. If other items in your order are available immediately, the order may be sent in multiple parts.