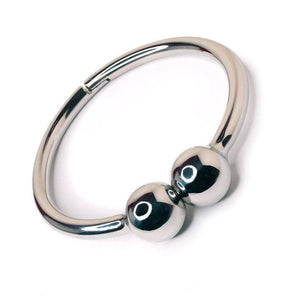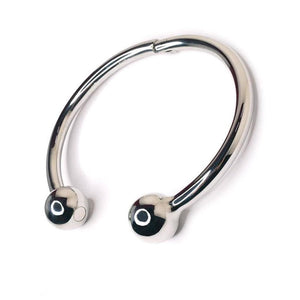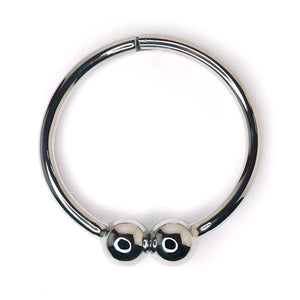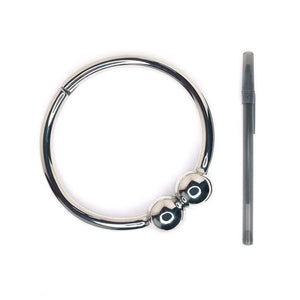 A definite statement piece, this Magnetic Barbell Stainless Steel Collar is heavy in weight, yet comfortable to wear. The secret of this durable BDSM collar lies in its seamless, hidden hinge and invisible magnetic clasp- put it on in just mere seconds! Anyone looking will wonder whether the collar can even be opened again or if it has been welded to your neck forever.
Ideal for…Dom/me and sub relationships, Master and slave relationships, BDSM fashion, bondage fashion.
Product Details
• Sizing: inner diameter 12 cm, 4.75"/490g
• The material thickness: approx. .39"
• Diameter of the ball: 1.18"
SKU: G691